LITTLE WATERS VILLAS - NEGRIL JAMAICA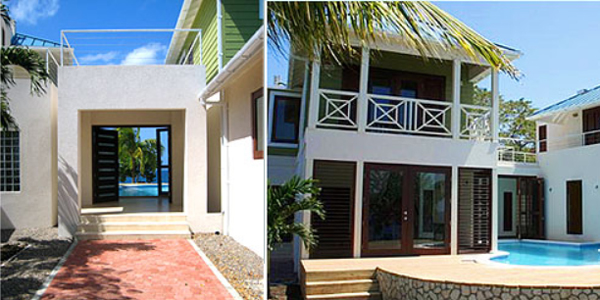 Hotel:

Rental Home

TripAdvisor Rating

:

Read Reviews: Click here
Little Waters on the Cliff is the newest addition to Negril's tourism product. This exclusive private villa is nestled on the cliff side at the western most point in Jamaica allowing guests to have an uninterrupted view of the setting sun. Newly constructed, it is architecturally designed to offer visitors a secluded, tranquil environment in which to relax and unwind from day to day stresses.
Exploration along the cliff side reveals two subterranean caves, the larger of which has its own natural sea-water pool. Sit in this cave, hear the waves pounding on the rocks below and forget all life's worries. The smaller cave has an inset stone bench; the perfect retreat to sit with a glass of wine and watch the setting sun or, if you are lucky, the dolphins at play.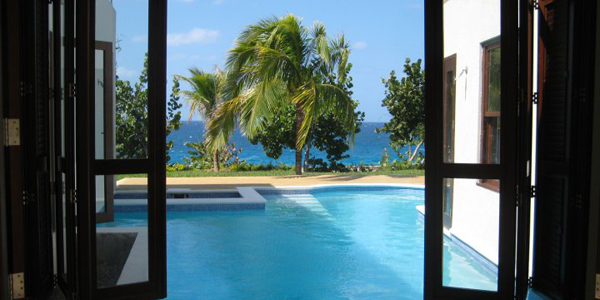 Sequestered on one acre of landscaped gardens this three bedroom villa offers stunning views of the ocean from virtually every window - even the bathrooms. Little Waters on the Cliff is for the discerning and sophisticated traveler. The decor features an uncluttered style, showcasing the best of Balinese craftsmanship.
Our Staff: The expertly trained Butler/Chef, Delkia, will take time out to learn your likes and any dietary preferences to ensure that every meal is a memorable one. Let our trained, experienced staff pamper you while all you have to do is relax and enjoy…..no lines, no reservations, no dress codes…..it's your vacation, you dictate the pace. We look forward to welcoming you to your very own piece of heaven.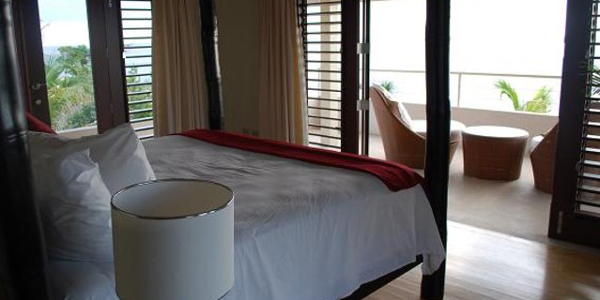 Reservations: For rates and reservations please contact the villa manager, Karen, either through our website contact form or email her at: littlewatersnegril@gmail.com
Getting There: We will be happy to arrange transfers to and from the villa.
Location: Little Waters on the Cliff is located on the West End of Negril, past the Negril Point lighthouse, and 10 minutes from the town and beach.
Villa Policy
A maximum number of guests: 6
Maximum of 2 guests per bedroom.
No pets in the villa
Smoking in the villa is not permitted
Persons over the age of 13 are welcome