MARIPOSA HIDEAWAY - NEGRIL JAMAICA
Hotel:

Hotels in Negril

TripAdvisor Rating:

Read Reviews: Click here
Welcome to Mariposa Hideaway Resort
Jamaica full power. Total recreation right on the water's edge and even if the beach is lively, privacy is still preserved - You will love it! The very moment you get the feeling that you can't take the rat race any longer, don't hesitate - and come to us. We have the right little place to relax.
Get seduced by this Caribbean dream world, sunshine every day, warm temperatures all through the year, 7 miles of white sand beach, crystal waters 28 degrees warm and unbelievable sunsets.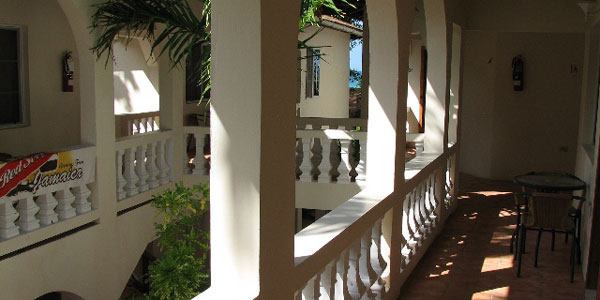 Our resort offers twenty (20) rooms which is inclusive of: Studio with mini kitchnettes, Standard Rooms, Superior Rooms, 2 Deluxe Ocean Front and 2 x 2 Bed Room Apartments, all amidst a tropical paradise with breadfruit-, almond-,orange-and palm trees. Hammocks and sun beds help to recreate and if You need action there is plenty of activities to be done on water and land.
At night time open-air reggae shows are regularly held nearby giving a chance to meet people and see artists and singer live. Gino opens his "Ristorante" for your own delight, and appetite will arise while You enjoy the beautiful nature.' Should you feel like undertaking things,-sightseeing or trips into the country we can arrange that. Come to us, enjoy your stay and fill up with energy for an even more successful new business year. See you soon!

Our beach rooms also features a beautiful seaview of the Caribbean Sea, from the balcony deck.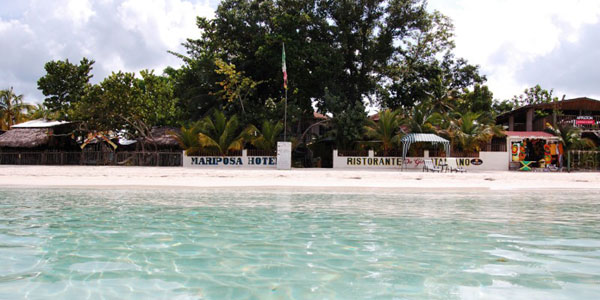 Contact Information
Norman Manley Blvd. Negril P.O. Jamaica W.I.
Ph. (876)-957-4918
Fax (876)-957-3167
E-Mail mariposa@cwjamaica.com