RONDEL VILLAGE - NEGRIL JAMAICA
Hotel:

Hotels in Negril

TripAdvisor Rating:

Read Reviews: Click here
Welcome to the Rondel Village in Negril Jamaica
Rondel Village is a fascinating beach front retreat, located on Jamaica's romantic west coast, Negril Beach!
Rondel Village is an exclusive villa resort on Negril's beautiful seven mile beach. This unique property offers privacy and tranquility in spacious, elegant accommodations, amidst lush tropical gardens. An enchanting paradise where service is personalized and the surroundings are comfortable and relaxing. If you are looking for that quiet vacation in a central location, with easy access to the town's facilities, Rondel Village is the place to go. We invite you all to enjoy the incomparable experience that is Rondel Village.- Winner of the Jamaica Hotel & Tourist Association Small Hotel of the Year Award 2008.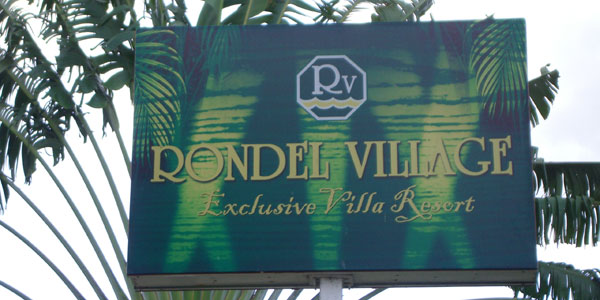 Rondel Village is a family owned resort located on Negril's famous 7 mile beach. They opened their doors to visitors in December 1985. They started out with only 3 unique octagonal shaped deluxe villas on the beachside of the property. In 1988 the additional 5 beach villas were built. Eight garden rooms were added on the landside in 1993. They did major renovations in 2000 in keeping with our aim to offer a superb product to our guests. They have 28 team members whose objective is to pamper the guests by offering personalized service. This has resulted in a high rate of repeat visitors.
In 2007 they upgraded the air conditioners in the bedrooms of the 1 bedroom villas to split units. They also changed the laminate flooring in the 2 & 3 bedroom villas to wooden floors. Villas were supplied with a DVD player and all villas and rooms now have a CD player. They upgraded their water quality by installing a water softener on the beach side. We refurbished the pool on the landside to include benches in the pool. As well they completed a 4 colour wedding brochure to publicize their personalized wedding packages.
In 2008 the 2 bedroom villa air conditioners were upgraded to split units and a new water softener was installed on the landward side. They built a new bar at the beach and also replaced the sea walls with attractive new stone walls with wooden frame insets. This now allows a good view of the sea from the beachfront one bedroom villas.
The hotel now has wireless internet . The window air conditioners in the two beachfront rooms were just upgraded (2009) to split units. All rooms and villas have now been equipped with hair dryers.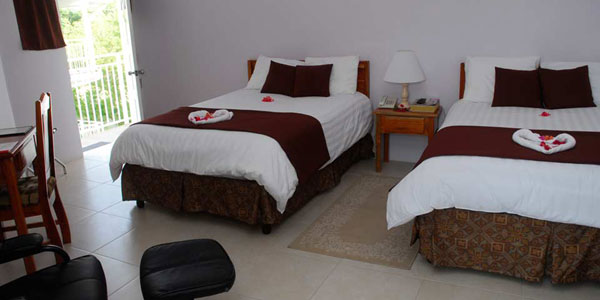 NIGHTLY RACK RATES QUOTED IN US DOLLARS E.P.
GOVERNMENT TAX, SERVICE CHARGE AND OCCUPANCY TAX ARE TO BE ADDED
Rondel Village Negril
Winter 2013-2014
Summer 2014
Summer 2013
Room Category

Rates based on number sharing

Dec 15, 2013 - Jan 6, 2014
Jan 7 - April 15, 2014
April 16 - July 28, 2014
July 29 -August 9, 2014
August 9-December 14, 2013
Garden rooms
2
125.00
120.00
90.00
120.00
85.00
Superior rooms
2
150.00
145.00
110.00
145.00
105.00
Beachfront rooms
2
205.00
190.00
145.00
165.00
140.00
Beachfront 1 Bedroom Villas
2
310.00
295.00
190.00
195.00
185.00
1 Bedroom Villas
2
270.00
250.00
160.00
175.00
150.00
2 Bedroom Villas
4
380.00
360.00
260.00
290.00
245.00
3 Bedroom Villas
6
510.00
480.00
350.00
400.00
340.00
Extra Person Charge per person per night -Villas
33.00
33.00
28.00
31.00
28.00
Extra Person Charge per person per night -Superior & Garden Rooms
26.00
26.00
21.00
27.00
21.00
Meal Plans: Per person per day
BP - Breakfast Plan
12.00
12.00
12.00
12.00
10.00
MAP - Breakfast & Dinner
42.00
42.00
42.00
42.00
40.00