SEA WIND RESORT - NEGRIL JAMAICA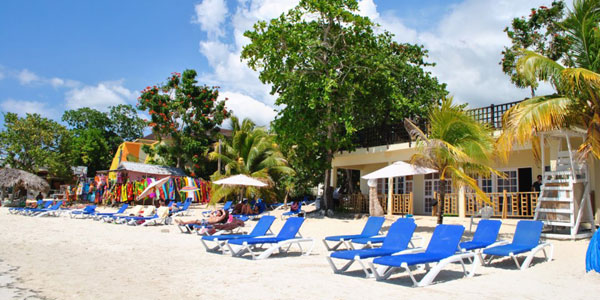 Hotel:

Hotels in Negril

TripAdvisor Rating:

Read Reviews: Click here
A hidden paradise resort located in beautiful Negril, Jamaica. Sea Wind Resort is located only 1h30 min from Montego Bay Airport and directly on Negril's famous 7-miles white sand beach. Only a few steps to the beach, 5 minutes away from all shopping centers, live reggae music and great dance clubs.
Sea Wind Resort combines incredible ocean views with extreme tranquillity so that you can enjoy the beautiful scenery of this Caribbean paradise. Any closer to the water's edge and you'd be swimming in Negril's blue water. It's the perfect location for family holidays, weddings and for everyone who loves swimming, snorkelling or scuba diving, this is an experience of paradise like no other!
The authentic representation of a true Jamaican experience. It is an ultra exclusive resort located directly on Negril's pristine seven mile beach. This unique property offers privacy, relaxation and tranquility in spacious and comfortable accommodations, with a breath taking view of Negril's much talked about sunsets. They have various Wedding Packages for small and large groups which can be personalized to meet your needs.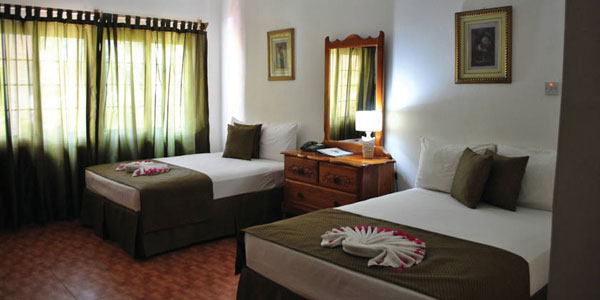 They have 29 new and comfortable rooms all located only a few steps from the blue azure ocean. All of our rooms are fully tiled and have a private patio. You will enjoy air-conditioning, hot & cold water, TV, cable, free wireless access internet, fridge, toaster & coffee machine, safety box in every room and 24Hr security.
Also equipped with two full size beds, you will be perfectly taken care of the daily maid service. Their friendly staff will be glad to assist you with any specials requests or requirements you may have.
The property has a bar and restaurant & also a dining room on the deck. By the time you start your morning on our beautiful terrace over looking the ocean, you can sip a fresh cup of coffee. Enjoy your breakfast at Shereta's Restaurant while you gaze over the beautiful scenery. The attentive staff is ready to treat you to a once-in-a lifetime holiday. Ask about Monthly Rates and what's included.